Shop our 2021 plans
Enter your ZIP code below to view plans in your area
Oregon Affinity Network
Our network of healthcare providers offers you the right combination of value and service. No referrals are needed for in-network specialist care. Please note that there is
no out-of-network coverage
, except for emergency medical care and retail pharmacy services, and
some out-of-area children.
Our network of medical providers in Baker, Crook, Douglas, Gilliam, Grant, Harney, Jefferson, Klamath, Lake, Lane, Malheur, Marion, Morrow, Polk, Sherman, Umatilla, Union, Wallowa and Wheeler counties.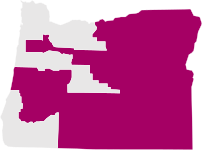 Oregon Beacon Network
Our network of healthcare providers offers you the right combination of value and service. No referrals are needed for in-network specialist care. Please note that there is
no out-of-network coverage
, except for emergency medical care and retail pharmacy services, and
some out-of-area children.
Our network of medical providers in Clackamas, Clatsop, Columbia, Coos, Curry, Hood River, Jackson, Josephine, Multnomah, Tillamook, Wasco, Washington and Yamhill counties.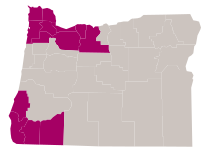 Alaska Pioneer Network
The Pioneer network was developed to provide cost-effective, coordinated care for residents of the Anchorage, Fairbanks North Star, Ketchikan Gateway, Kenai Peninsula and Mat-Su Boroughs; Prince of Wales-Hyder Census Area.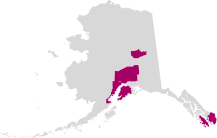 Dental plans
Our network of dental care providers offer you the freedom to choose your own dentist, fast and accurate claims payment, and cost savings by staying in-network.
Oregon – Delta Dental PPOSM Network
With our individual and family dental coverage, you'll have access to the Delta Dental PPO Network, one of the largest preferred provider dental networks in Oregon and across the country.
Delta Dental PPO network offers more than 1,300 dentists in Oregon and 114,000 nationwide.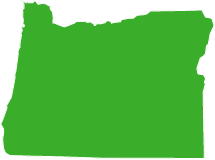 Alaska – Delta Dental Premier® and PPOSM Networks
Delta Dental Premier is the largest dental network in Alaska and one of the largest networks across the country. Approximately 90 percent of dentists in Alaska and more than 156,000 dentists nationwide are covered.
Delta Dental PPO network includes over 220 participating providers and offers access to over 114,000 Delta Dental PPO dentists nationwide. For residents of Anchorage, the Mat-Su Valley and Fairbanks North Star Borough.