Welcome, Alaska!
We've got plans for you
At Moda Health, we're more than just a health insurance company. Since 1955, we've been finding better ways for people living in the Pacific Northwest, and beyond, to access high-quality health plans to achieve better health and wellness. Our medical and dental plans come with expert guidance, caring customer service and helpful wellness services, tools and programs that deliver better value and a better experience — all of which you can expect from us.
Jump to: Dental plans
Pioneer Network
You have a lot to think about when choosing the right medical benefits for you and your family. Our Moda Health Individual plans, provided by Moda Health Plan, Inc., give you access to quality medical services, including clinics, labs and hospitals in Alaska. You'll receive the best care and value when you choose healthcare providers and services from the Pioneer Network.
The Pioneer Network covers members residing in the following boroughs: Municipality of Anchorage, Fairbanks North Star, Haines, Kenai Penisula, Ketchikan Gateway, Mat-Su, Petersburg, Municipality of Skagway, City of Juneau, City of Sitka, City of Wrangell, Hoonah-Angoon Census Area, and Prince of Wales-Hyder Census Area.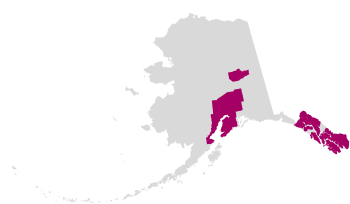 Alaska Pioneer Network
The Pioneer Network offers coordinated care through three benefit levels or "tiers" of healthcare:
Tier one includes:
Tier One preferred medical providers and facilities and select specialists from First Choice Network
Central Peninsula Hospital
Alaska Regional Hospital
Bartlett Regional Hospital
Fairbanks Memorial Hospital
Mat-Su Regional Medical Center
PeaceHealth Ketchikan Medical Center
South Peninsula Hospital
Other contracted providers
Tier two includes:
First Choice Network in Alaska
Tier three includes:
All other Alaska providers not in Tier One or Tier Two*
*Members can use any Alaska professional provider or hospital. However, Tier Three providers can balance bill.
Outside of Alaska includes:
Services received outside Alaska are covered at the Tier One benefit level only for urgent and emergency care through providers in the Aetna PPO Network through the Aetna Signature Administrators® (ASA) Network.
Care outside of Alaska is not covered except for:
Urgent and emergency services through the travel network
Coverage through medical travel support
Medically necessary non-emergency services that have received prior authorization by Moda Health
While these services are covered at the Tier One level, providers outside of Alaska can balance bill.

In-network providers
With the Pioneer Network, we've carefully selected a community of primary care providers (PCPs) and specialists to ensure you have better value and better care on your journey to better health.
See if your providers are in the
Pioneer Network >

Pharmacy benefits
The Navitus Network includes access to over 95% of pharmacies in Alaska, plus more than 65,000 pharmacies nationwide. This means you can fill prescriptions almost anywhere, including these local and national drug store chains:
Carrs
Costco
CVS
Fred Meyer
Walgreens
Walmart
Locate a pharmacy in the Navitus network >
Shop Pioneer Network plans now
Dental Plans in Alaska
Alaska – Delta Dental Premier® Network and Delta Dental PPOTM Network
Our network of dental care providers offers you the freedom to choose your own dentist, fast and accurate claims payment, and cost savings by staying in-network.
Delta Dental Premier is the largest dental network in Alaska and one of the largest networks across the country. Almost 90% of dentists in Alaska and more than 154,000 dentists nationwide are covered. The Delta Dental PPO network includes over 190 participating providers in Alaska and offers access to over 114,000 Delta Dental PPO dentists nationwide. For residents of Anchorage, the Mat-Su Valley and Fairbanks North Star Borough.
Dental provider search: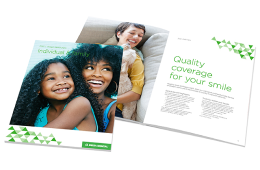 Download Delta Dental brochure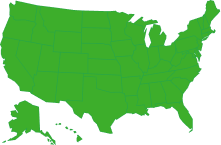 Delta Dental Network
Wondering about enrollment periods?

Enrollment type

Enrollment dates

Info

Pre-shop

Oct. 1, 2023 to Oct. 31, 2023

Browse plan details in advance of open enrollment

Open Enrollment

Nov. 1, 2023 to Jan. 15, 2024

To change your medical plan outside of these dates, you'll have to qualify for Special Enrollment.

Special Enrollment

Anytime depending on qualifying event(s)

Certain life events might qualify you for Special Enrollment. This means you can enroll in a health plan outside of the annual Open Enrollment period. Here are a few of the qualifying events that could make you or those you cover eligible:
Learn more about special enrollment >
Additional Resources
Go to Healthcare.gov to see if you qualify for lower cost premiums.