Get more out of your Medicare plan
Moda Medicare Advantage plans come with dental, vision, hearing, gym memberships and OTC allowances included. Some with $0 premiums and/or $0 copays. Add in the ability to text with a doctor 24/7, and our nurse advice line that's also open 24/7, and you'll see that Moda gives you more with your Medicare Advantage plan.
Explore plans
Dental
Vision
Hearing
Pharmacy
Gym membership
Alternative care
Text a doctor
Nurse line
Large network, easy access
Moda Medicare Advantage plans come with one of the largest networks of quality healthcare providers and hospital systems in Oregon. You'll have access to over 10,000 doctors and specialists to choose from. And with Moda, no referrals are needed to see a specialist.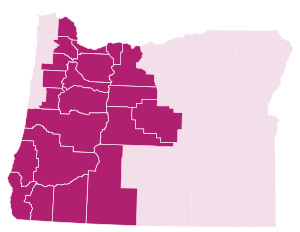 Our plans
We have preferred provider organization (PPO) plans with pharmacy benefits options. All of our PPO plans include:
$O medical deductible
In-network and out-of-network care; in-network saves you money
no referrals needed to see a specialist

More...tools for your health journey
All of our plans come with programs, care teams, tools and resources designed to help you manage your well-being. Your personal Moda Member Dashboard will help you find dentists or pharmacies, get medical advice from health professionals, work with health coaches, compare medication prices, view your explanation of benefits and more.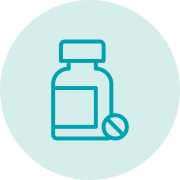 This tool makes it easy to view prescription medication costs and how much you would pay by medication tier at an in-network pharmacy.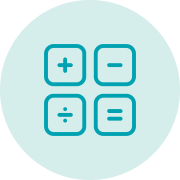 Health Cost Estimator
A simple way to estimate out-of-pocket costs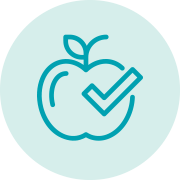 Health coaching
Need a hand with your health? Our health coaches use evidence-based practices to help you set goals and feel your best.
Wondering about enrollment periods?
You can enroll during certain times of the year, called enrollment periods.

Annual Enrollment
Period (AEP):
October 15 - December 7

Change your Medicare coverage choices, with new coverage choices going into effect on January 1.


You can join a Medicare Advantage plan for the first time with or without drug coverage. You may be charged a penalty if you do not current have another creditable drug coverage.


Drop your current Medicare Advantage plan and go back to original Medicare.

Open Enrollment
Period (OEP):
January 1 - March 31
You can make one change during this period, either switching from one Medicare Advantage Plan to another, or switching from a Medicare Advantage Plan to Original Medicare (with or without a standalone Part D plan).
Special Enrollment
Periods:
Dates vary
There are certain times outside the normal enrollment periods when you can enroll in Medicare or change your health and/or drug coverage. This is triggered by special events, such as losing your employer coverage or moving out of your plan's service area. In these instances, you can unenroll from your current plan and enroll in a new plan.
Learn more about enrollment periods
*Value-added services are a complement to the plan but are not insurance. These additional services may be discontinued at any time. Services and programs vary by plan.
Eligibility:
You are eligible for Medicare under the age of 65 if you have been diagnosed with any of the following:
End-stage renal disease (ESRD)
Lou Gehrig's disease (ALS)
Permanently disabled (and have received disability benefits for at least 24 months)
Last updated Oct. 1, 2023
Y0115_4006