PEBB Networks FAQs
What medical provider networks will be used for PEBB members?
Active PEBB employees and their dependents in Oregon, Idaho, Southern Washington and Northern California will use the statewide Synergy Network. Retirees, COBRA members and their dependents who reside outside the state of Oregon will use the following networks:
Washington, excluding Southern Washington - First Choice Network (FCH)
All other states - Private Healthcare Systems (PHCS)
The Moda Health travel network allows medical plan members to receive emergency and nonemergency care outside of their primary service area while traveling. Eligible members need to seek care from a First Health Network provider to receive in-network benefits. The Moda Health travel network is not an alternative primary network. Members must seek in-network services whenever possible, and preauthorization is required for in-patient services.
What dental provider networks will PEBB members use?
Active employees, retirees and their dependents enrolled in PEBB Dental Premier® plans will use the Delta Dental Premier® Network. Active employees, retirees and their dependents enrolled in PEBB's Delta Dental PPOSM plan will use the Delta Dental PPOSM Network. Both the Delta Dental Premier and Delta Dental PPO networks include access to the Delta Dental Provider Network nationwide. Members in the Delta Dental PPO plan who see a Delta Dental Premier provider who does not participate in the PPO Provider Network will receive the out-of-network benefit level.
How can members find out if their medical provider is in- or out-of-network?
PEBB members have access to the Synergy Network. Retirees may have a different network depending on where they reside (see question 1. above). Members can find providers in their network by using our online Find Care tool and entering their PEBB ID number. Members who are not yet active on a Moda Health medical plan can search by network by selecting the appropriate network from the "Networks" drop-down box.
If a specific clinic is not listed on the Moda Health website, how can members find out if their provider is part of their medical network with Moda Health?
The best way to search is by the provider's last name or ZIP code because providers with multiple practice specialties may not be listed under all their specialties. Members can search for their provider by name, specialty, ZIP code or city where the provider is located.
Members should be sure to select the appropriate network (Synergy.) Moda 360 Health Navigators are also available to help members locate in-network providers and can help verify if a provider is in-network for a plan.
If a provider is added to the network after a member receives services, will Moda Health reprocess the claim to pay the in-network level?
No. The provider will be paid the in-network rate only after being added to the network.
What pharmacy network will be used for PEBB members?
PEBB members use a new network called the 2022 NW Prescription Drug Consortium Core network. This network includes Walgreens pharmacies. CVS pharmacies are not in this network.
This network isavailable in Find Care in the networks drop down box. Members logging into their Member Dashboard will see the 2022 NW Prescription Drug Consortium Core network.
< !--#include virtual="/includes/no_general_content.html" -->
Opt in for medical
Tell us you're interested and we'll be in touch with details.
Get Started

Questions?
If you can't find an answer, please feel free to contact our Customer Service
Employer web tools
Benefit Tracker
Check benefits and eligibility
Provider Reports
For value-based provider programs, including Synergy, Summit, Beacon, Affinity, CPC+, and EOCCO
Benefit Tracker
Check benefits, eligibility, incentive and utilization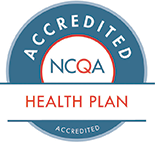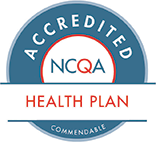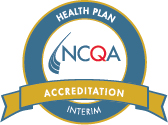 Hello.
We have exciting news to share. ODS is changing its name to Moda Health.
Moda comes from the latin term "modus" and means "a way". We picked it because that's what we are here to do: help our communities find a way to better health.
Together, we can be more, be better.
Please select the state you live in, or the state where your employer is headquartered, so we can tailor your experience: